By Melissa Corker
Capitol Beer and Tap Room opened in Campus Commons Friday, and now owner Ken Hotchkiss is ready to share his love of beer with Sacramento.
"I've been chasing great beers for 20 years," Hotchkiss said. "It made sense to me to open a place like this."
The taproom and bottle shop is located in a sprawling retail and restaurant complex on the corner of Fair Oaks Boulevard and Howe Avenue, about 2 miles from Sac State. The front door is within a few yards of Tokyo Fro's and Bandera on one side, and Ruth's Chris Steak House on the other side.
So what makes this place stand out?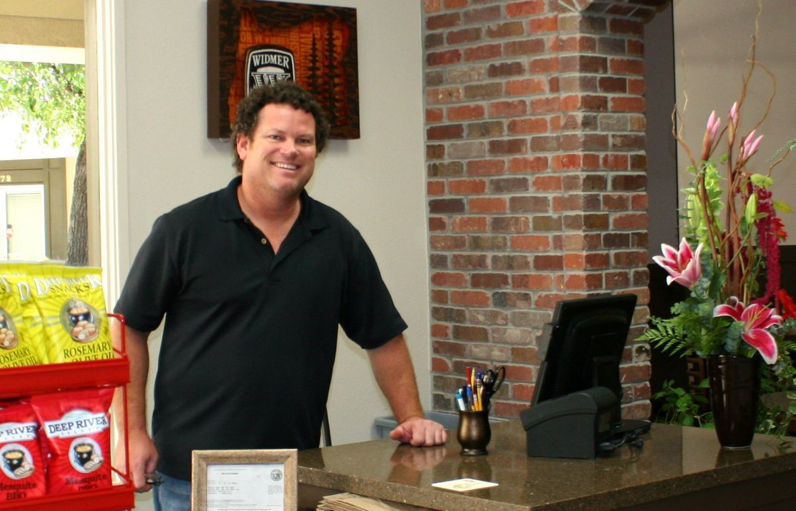 "We're looking for those, too: the one-of-a-kinds and only-brewed-once beers."
"We offer quality beer on draft and a quality bottle shop," Hotchkiss said. "We have a nice patio, a great tasting room – it's a good, warm, inviting place to be."
Inside Capitol Beer, large refrigerated cases line one wall of the spacious, well-lit bottle shop where Hotchkiss greets customers and offers advice on the wide variety of ales, lagers and stouts to choose from.
Currently the cases house about 50 varieties of beer, including Belgian varieties, IPAs and double IPAs, browns and wheat beers. Hotchkiss said he plans to increase his stock to well over 100 in the coming months.
One variety in the case, Saison, comes from Odonata Beer Company, a local Sacramento brewery that recently closed down, making the few bottles that Hotchkiss has some of the last ones available.
"It'll never be brewed again," Hotchkiss said. "We're looking for those, too: the one-of-a-kinds and only-brewed-once beers."
A low, wide, bricked archway leads to the taproom – a long, narrow room with a high ceiling and an L-shaped bar. Rows of framed black chalkboards on the brick wall behind the bar itemize the beers on tap that day, and flat-screen TVs over the bar are tuned in to the latest sporting event.
Twenty beers are on tap in the tasting room, and one of those is on nitro – a gas mixture that adds carbonation creating a thick, creamy, Guinness-like texture.
Hotchkiss said he wants to "keep it interesting" by changing the selection of draft beers often.
Read the full article here: Sacramento Press